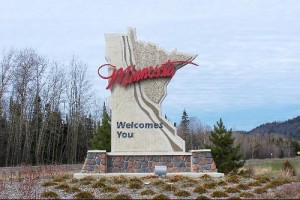 For many states PTSD in not covered under workers' compensation.  One state that is about to change that is Minnesota.  The bill has made it through the House and the Senate it just needs to be signed in by the Governor.
The bill comes as the result of a 2005 shooting at Red Lake school where a 16 year old shot and killed seven people and injured five other before taking his own life.
One teacher there claimed PTSD but was denied coverage under workers compensation because it is not a covered disease.
The bill will only cover workers who witness a horrifying incident at the workplace.  It will not include layoffs, promotions, demotions, terminations, retirements, or any disciplinary actions taken by an employer.
I commend Minnesota for taking the initiative to make such a bill a reality.  As tragic as it is you hear more and more about incidents like this happening at workplaces.  I can only imagine the horror and fear that must come with seeing such a horrible event take place.  Its good to know that there will be help in the event of a tragic incident.
Source: Safety NewsAlert