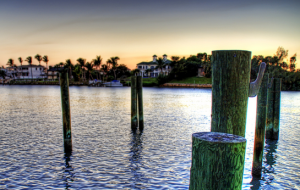 Across the states, it looks like the most severe claims are increasing at a higher rate in Florida than anywhere else, and may rise even more in the future. While the rest of the country sees these claims rise by about 2 percent, Florida is seeing a 3 percent increase of severe claims, says a report from Aon Risk Solutions. That may not sound like much when you look at percentages but when you consider the amount of people contained in that extra 1 percent it is significant.
What's to blame for this increase? The report states that maybe an aging population/workforce could be a factor, or the increased costs of treatment and medicine. Severe claims, as defined by the report, were determined by the average loss per claim and loss rate (up to $500,000 per claim). Note that claim frequency is dropping, just as it is in other states around the country. Loss rates in Florida, though increasing over the years, are still lower than in many states.
Maybe you remember a judge declaring the exclusive-remedy part of state's workers' comp system unconstitutional last fall, saying that the state did not provide enough to injured workers to compensate for them giving up their rights to sue. The ruling is expected to be appealed at the end of this month. If the state does not win their appeal, maybe employers will have to shoulder more of these costs and the rate of severe claims could increase even more.
From South Florida Business Journal