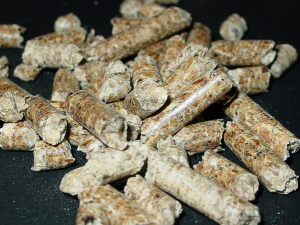 A Wisconsin manufacturer has received five repeat citations in three years and the Occupational Safety and Health Administration (OSHA) is not happy about it. The company is looking at upwards of $70,000 in fines.
According to OSHA, Wood Fibers, Inc. in Niagara, WI put their worker's lives at risk. The company produces heating pellets and animal bedding pellets, as well as organic mulch and boiler fuel. Employees worked there without protection from moving parts which put them at amputation risk. There was also an abundance of combustible wood dust around the site, which if ignited posed a fire hazard. They were also at risk of struck-by injuries, injuries from improper lockout procedures, and fall injury. There were electrical hazards abound, according to investigators, like the use of faulty extension cords and lack of faceplates. OSHA issued four repeat violations along with eight other serious violations.
Combustible dust can kill workers and destroy worksites. There were 281 identified combustible dust accidents between 1980 and 2005. This article gives a good look at how industry is reacting to combustible dust and how they are trying to prevent accidents. It encourages employees to be on the lookout and report this type of dust, like the employee at Wood Fibers did. It could save lives.