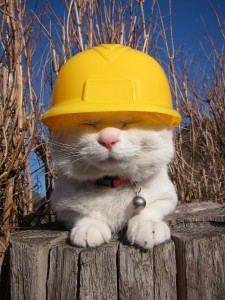 A New York construction contractor was cited for serious workplace safety violations after a deck collapse injured a worker at a Manhattan construction site. RNC Industries LLC faces $58,410 in penalties administered by the Occupational Safety and Health Administration of the U.S. Department of Labor.
After a worker stepped on a damaged beam and fell 15 feet, OSHA determined that the workers had not been trained to recognize and minimize fall hazards. The agency's inspection following the incident showed the contractor did not build a proper support system and did not check that system for faultiness or damages.
"Falls are the number-one killer in construction work. Employers must ensure that their workers are properly trained and equipped to prevent falls from occurring. This case clearly shows what can result when required safeguards are ignored," said Kay Gee, OSHA area director for Manhattan, Brooklyn and Queens.
This was a repeat fine, meaning the contractor had been cited for a similar violation of regulations at another facility within the last five years. Organizations might disregard safety regulations in order to save time and money, but often those lapses cost them much more in the long run. Wouldn't you think multiple payments, and now an injury, would be enough of a wake up call to these guys to get their safety precautions together?
From Newsday.com and WorkersCompensation.com