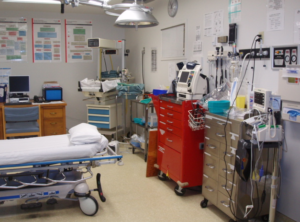 A study in last month's Journal of Occupational and Environmental Medicine was published that suggests injured workers who are obese and overweight are more likely to have higher claim costs for claims that involve major injuries.
Researchers from the University of Texas at Austin used case data from 2,300 injured workers in Louisiana, and compared outcomes between those classified as obese, overweight, or normal weight. Patients with a body mass index over 30 were classified as obese, and workers with a body mass index between 25 and 30 were overweight. In this particular sample three-quarters of patients were identified as overweight or obese. Dr. Edward J. Bernacki led the study.
The researchers did not find an association between being overweight or obese and a delayed return to work. Three years after researchers started looking at the data, 11 percent of claims involving a major injury were still open. However, for major injury claims higher BMI was related to higher workers' compensation costs. Obese patients averaged $470,000 in comp costs, compared to $270,000 for overweight workers and $180,000 for normal weight workers. After factoring in things like costly injections and surgeries the researchers concluded that overweight workers who suffered major injuries were almost twice as likely to have claims that cost at least $100,000.
The data was significant for major injury claims like a fracture or tear that were still open, and the difference in claims costs for more minor injuries or for closed claims was not as drastic. The research group wants to do another study to provide further evidence and data that for patients with higher BMIs, the increased claims costs were because of medical costs and not lost time costs.
 The Journal of Occupational and Environmental Medicine