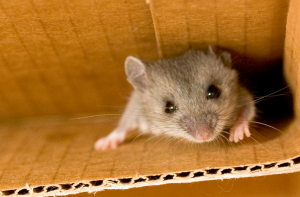 Have you ever heard of Hantavirus Pulmonary Syndrome (HPS)? I hadn't either until a student working at the University of Montana contracted the disease. Thankfully he is ok but she will be receiving workers' comp for his hospital bills.
HPS, or just Hantavirus, is a disease that humans can contract from breathing in air or dust that's been contaminated by rodent droppings or urine. It has symptoms similar to the flu. People with it initially feel fever and aches, followed by symptoms like nausea, chills or abdominal pain.
Antonio Morsette worked at University of Montana Recycling where he claimed he was exposed to rodents who were carrying this disease. Though it's rare, about a third of cases result in death so it's important that people who become infected are treated right away.
He spent nine days in St. Patrick Hospital and later received a total bill of $85,000. He filed a workers' comp claim with the university and it was granted. Though he missed almost two weeks of classes he is feeling better and ready to work on getting caught up.
The facility coordinator, Edi Stan, said that because a lot of the recycling comes in with excess food on it rodents are attracted to the location. He urged the campus community to try and wash out their food containers better so there is not much food residue leftover.
The facility closed for a week to be thoroughly cleaned but is back in operation. They made some facility changes to ensure that it would be extremely difficult for rodents to get back in. Employees were also trained on disinfecting procedures and what to do if they spot rodent waste. Employees are now required to wear breathing masks at work.