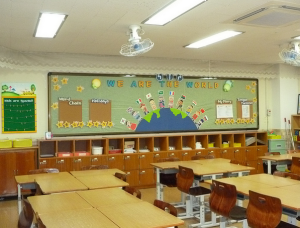 After horrible school shooting tragedies some school districts may worry about the preparedness of their teachers and hold drills or trainings. When you don't warn people that it is a drill however, you might leave them susceptible to trauma disorders after the fact. That is exactly what happened in Oregon and now a teacher is suing her former school district for PTSD.
The Sandy Hook school shooting took place in December of 2012, which may have prompted the Pine Eagle School District to hold a shooter drill in April of 2013. Students were home on this particular day but the teachers were there for an in-service. The school district had two men dress in black and camouflage and they were holding weapons as they ran through the school. They burst into the teacher in question's (Linda McLean's) classroom, pointed a pistol at her face and pulled the trigger. The gunman, who later turned out to be the district's safety officer, told her "You're dead" and walked out of her classroom. Other teachers tried to hide and one even tried to defend himself and injured his arm.
McLean said she was so shaken up after the ordeal that she had trouble sleeping and developed anxiety. She said that during the drill she was thinking about how she might be killed and not be there for her grandchildren and her pregnant daughter and was angry and confused that the school district had organized such an extreme event. She found it too difficult to return to work, even difficult to return to the school, and was diagnosed with PTSD by doctors and psychologists.
The school district had notified the town's first responders of the drill so they would not come to the scene, and the district also made sure that none of the teachers had concealed weapons permits, in case one of them decided to fire back at the pretend intruders. They did not inform teachers.
McLean claims she suffered from emotional distress among other damages and is seeking reparations from the district. Her lawyer says that the school district arranging for someone to come in and "terrorize" her was well beyond the course and scope of her employment.