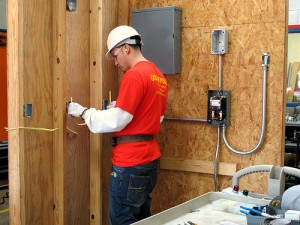 Sometimes those committing workers compensation fraud go the whole 9 yards with self-inflicted personal injury, as judges in the Mississippi Court of Appeals decided 7-3 in favor of Tippah Electric this week. With this ruling, the court upheld the earlier decision that the plaintiff's injuries were indeed intentional and that Tippah had correctly denied the paying of financial damages.
The case centered around former alderman Lonnie Smith and his 2010 on-the-job injury. The appellant claimed that on the day of the injury, he was working on changing the underground service for a trailer and dropped something in his extension bucket. Smith then asserted that he contacted a hot wire, at which point witnesses say they saw him gripping the primary and neutral lines. I won't claim to know too much about electrical wires, but from the witnesses' prevailing tone this sounds like pretty bad news. The accident caused Smith to lose both hands.
While the Mississippi Workers Compensation Commission is able to compensate workers in cases of accidental injury or death arising from work, the MWCC judge must have thought something was a little fishy about Smith's story and therefore denied him compensation. The judge claimed that his testimony was "not credible" concerning both the incident and events leading up to it. Smith disagreed and appealed the ruling, but the ruling from the appellate court ended up being the same.
If this injury really was self-inflicted, that's a gutsy way to do it. I still sometimes hesitate to touch my bedroom doorknob in the morning in fear of a static shock, which I'd venture to guess has a much smaller wattage than this one did. Even with this latest ruling, Smith may not be out of options; he can still try appealing his case to the Mississippi Supreme Court. And with 3 dissenting opinions, who knows, he may have a shot. We'll keep you posted on how this one turns out.
Source: Southern Sentinel News