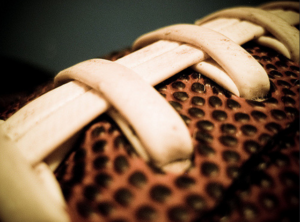 After a very exciting Sunday of football (particularly for us Eagles fans), we were interested to see that the Occupational Safety and Health Administration (OSHA) has cited the Wilson Sporting Goods factory in Ada, Ohio for several violations of safety regulations. They make footballs that are used by the National Football League.
Inspectors visited the site in February and June of this year and alleged that workers were exposed to potential amputation injuries because equipment was not properly locked out before employees performed work on equipment. A worker had suffered a partial finger amputation at the plant.
The company faces a total of $65,187 in fines. They were cited for failing to ensure that workers were protected against amputation hazards by locking out machines, for failing to train workers in energy control programs, and for failing to certify that inspections were taking place when employees did die changes on presses. The company has not yet indicated if they will contest OSHA's citations.
Read more from The Courier