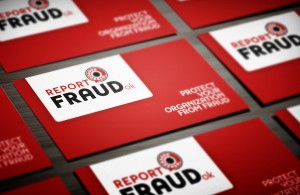 AtWork Group, a TN staffing company franchisor, is attempting to crack down on workers comp fraud.  They are putting up 3 foot by 4 foot reward posters announcing that they will be offering up to $10,000 in reward money for employee who reports that a co-worker is committing workers comp fraud.  They also hope that these posters will act as a deterrent for people thinking about taking advantage of the system.
Jason Leverant – COO of AtWork Group believes that this program will make it easier for employees to report suspected fraud.  He also believe that because there is a financial reward that they will see a reduction in the number of fraudulent claims that are submitted each year.
Of course as with any reward there are terms and conditions that must be met.  If you are looking to cash in on the total amount of the reward that would require your participation with the prosecution and a successful conviction of the fraudulent party.  Should you choose to remain anonymous and not be a public participant this would deem that you would receive less reward money.
Leverant says that as their costs for premiums continue to rise it is important to deter fraud and get rid of it to keep a hold of savings.
This seems like a very generous reward if you know someone who is committing workers comp fraud.  I do not know too many people that could not use an extra $10,000 right now.  In my opinion  I think that AtWork Group should absolutely see a decline in the number of fraud cases that are submitted each year.  I believe that people will think twice about committing fraud knowing that this program is in place, and should they still roll the dice I do not think it would be easy for a colleague to refuse to report them.
Source: Leaststaff.com