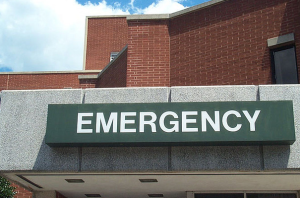 A study recently published by the Annals of Internal Medicine revealed some scary findings. Over nine out of ten patients who had suffered (and survived) opioid overdoses were still able to get prescriptions for the very drugs that had caused an overdose, in many cases from the very same doctors who had initially prescribed them. Some of those patients experienced subsequent overdoses.
About 70 percent of patients were able to get another prescription, even after their overdose, from the same doctor who had initially prescribed their opioids. Researchers wondered if the doctors even knew that these patients had suffered an overdose.
Researchers set out to find out more about how patients are treated after they have come through an opioid overdose, and to see if suffering one overdose might be a factor in subsequent or repeated overdoses. They looked at 2,848 patients who had a nonfatal opioid overdose, and 91 percent of them received opioids after their overdose with seven percent of them suffering a repeat overdose in the initial follow-up time period of 299 days. After two years, seventeen percent of those patients who were on high dosages suffered another overdose, 15 percent on medium dosages suffered a subsequent overdose, nine percent of those on low dosages suffered an overdose, and eight percent of those who were not prescribed opioids suffered an overdose.
The study found that the dosage strength for the prescriptions written before and after an overdose generally stayed at the same level.
The researchers offered some explanations for why a doctor would prescribe an opioid after a nonfatal overdose. Maybe the patient was following the directions but just receiving too high of a dose, and the doctor would lower the dosage on the new prescription. Maybe the doctor was worried that cutting off such a patient from painkillers entirely would cause them to turn to illegal drugs to treat the pain. Still, it seems that there should be more communication between providers and prescribers on the use of opioids when a patient is already in a precarious state. Researchers could not find a standard in health insurance that alerted providers when an overdose occurred, so they might also be unaware of the phenomenon.
The workers' comp community is well aware of the dangers of "going too far" with these kinds of medications. The people in this study were lucky enough to survive one overdose, 91 percent of them could get at least one more prescription for the very drug that caused them to overdose. This seems like a serious disconnect that needs to be addressed between prescribers, patients, providers and those in the medical community.
The Centers for Disease Control and Prevention (CDC) is currently working on guidelines for opioid prescribing but they have not yet released them. They are facing criticism from concerned pain patients who feel they will have a hard time obtaining opioids under stricter guidelines. The CDC is hearing public comments and concerns.