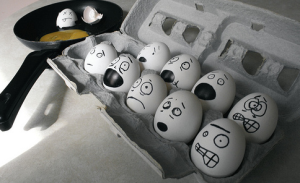 Exercise is great for our health, but sometimes it can go wrong. That's what seemingly happened to a portfolio manager who died on his treadmill, but the Maine Supreme Court determined that he was working at the time and awarded his widow workers' comp benefits.
Gregory Sullwold worked out of his home in Brunswick, Maine after he moved there from New York- where his employer's eastern office is located. He was in charge of managing a $2 billion portfolio for the Salvation Army. They agreed to let him work from home when he moved and provided him with office materials, a phone and a computer.
While he was monitoring the television for news on financial markets and keeping his Blackberry with him to receive emails, he was walking on the treadmill and had a heart attack. He had had a heart attack before and his lawyer said he was under extreme stress because of this big portfolio. His requests for help to manage the amount of work had been denied, said his lawyer.
His widow filed for benefits because she said she was able to prove that his death occurred in the course and scope of employment and arose because of his employment (the stress he was experiencing at the time). The courts sided with her and awarded benefits. They shifted the burden of proof to the employer, who now had to prove that it was just as likely that the injury/death did NOT arise because of work conditions.
While this is a tragic story, it should serve as a reminder to employees who continually put themselves through the wringer. While there is much to be said for working hard, it's not worth risking your life over. If you are feeling overwhelmed or stress, talk to your employer to figure out ways to reduce your levels of stress so you can be happier and healthier at work.