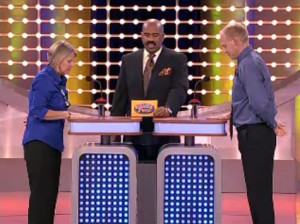 Although the top answers are unlikely to be shown on Family Feud, the findings of the Survey of Bill Review were very interesting.
These results were analyzed by Joseph Paduda – principal of Health Strategy Associates and lead blogger at Managed Health Matters – who found the three key takeaways from these results are:
1)  Many payers' bill review systems are still not electronically connected to medical management applications.
2)  Bill review prices are lower than they were three years ago.
3)  Payers are increasingly interested in bill review applications' rules engines.
Market fluctuations seem to be a big driver in the move toward automation. Declining prices for bill review are encouraging companies to pursue greater efficiency and consistency. Another prevailing factor is the desire to more consistently and accurately pay medical bills.
Kevin Kilroy – CEO of Acrometis – added to the discussion by pointing out additional benefits by automating current processing methods. His analysis shows that using an auto adjudication platform:
1)  Increases productivity and efficiency,
2)  Delivers consistent performance that enables payers to remain compliant,
3)  Eliminates erroneous or fraudulent billing,
4)  Lowers administrative processing and loss expense, and
5)  Increases productivity and enables better utilization of managed care networks for optimum performance.
Kilroy has good grounds to back up those claims. His company's CLAIMExpert platform has proven that it is more than capable of delivering each given benefit.
This survey shows that there are competitive advantages available to WC providers using these technological developments. Time for payers to optimize their processes for the Fast Money round.
Paduda's Original Post: Managed Care Matters
To learn more about Acrometis' claims platform (CLAIMExpert) check out our website.