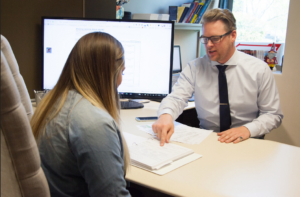 Two partners in Ernst & Young's insurance practice talked to Claims Journal about the roles that technology and changing business environments will play in insurance, and how they might alleviate the talent crisis in the industry. They discussed "The Future of Claims", a report from the company that details the external factors and changes that are coming to the insurance industry.
Nicole Michaels and Charlie Mihaliak with Ernst & Young said that automation is going to have a significant impact on the claims process. Smarter systems can alleviate the workload on adjusters and take on the routine and simple tasks. Users will also have access to more claims data and analytics, and will focus on more complex aspects of claims handling.
WCInsights is powered by Acrometis and CLAIMExpert. This platform is already automating the claims process like never before, and takes on many of the routine tasks that adjusters typically get bogged down with. Adjusters using our platform can better spend their time on complex claims and use their experience and knowledge to close claims faster.
These new technologies will have a bit of a learning curve which they say could put pressure on users and those who staff claims organizations. The pace of change is going to pick up and users are going to need to adapt to the new technologies.
Failing to make these changes may leave organizations behind in the industry, and claims leaders who invest in the right operations now will be better suited to support future business needs.
Read more of their discussion here.