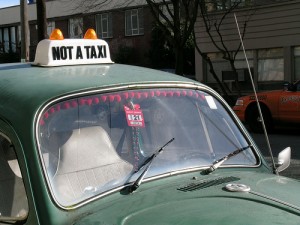 Recently, a Seattle man was charged with 15 counts of 2nd degree theft. These charges were connected to over $262,000 he received in workers' comp and other benefits.
Shahin I. Shahin filed an industrial injury claim way back in 1996, when a security door fell on him during his employment at a Seattle restaurant. He declared himself completely unfit for work, and received time-loss compensation through 2001. Shahin received total permanent disability through May of 2012.
During this time, not only did Shahin legally change his name but he allegedly drove a taxi on the side for 15 years (from 1996 – March 2012). This alone would not be a big deal; however, during the entirety of this time Sahin was being paid specifically because he could not work.
Court documents show that Shahin was medically cleared to drive a taxi, after getting two separate medical examinations. Additionally he allegedly signed official documents stating that he was unable to work because of injuries, and still unemployed for that very same reason.
Nothing wrong with a man trying to make an honest living. The keyword here, however, is honest. If these allegations are true, then Shahin blatantly lied, and is nothing more than a thief. A con artist, plain and simple.
Source: Washington State Department of Labor and Industries