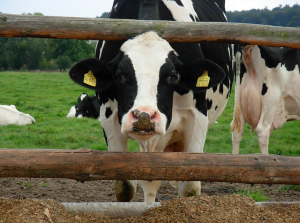 After a third worker was killed at a dairy farm in Missouri last September, the Occupational Safety and Health Administration placed the company in their Severe Violator Enforcement Program. That means the company can be subject to follow-up inspections and they will have to have greater commitment and enforcement of OSHA policies around their worksites and their company.
Sharpe Holdings was also handed 18 violations, one repeat and 17 serious, for various safety violations that OSHA says have contributed to the deaths of these three workers. Other workers have been seriously injured.
The repeat violation was for failing to develop a procedure to control hazardous energy for employees who were operating machines that could have produced amputation hazards or other hazards to the employee. The machines included a creamery boiler and concrete mixing trucks.
The serious violations were for failing to test safety valves on air compressor receivers regularly, failing to provide employees eye flushing or washing stations when they were working around corrosive materials, and failing to provide employees with training or proper fit testing for respirators. The company received multiple violations concerning work in confined spaces, and got other violations for operating machines without guards.
In September of 2015, a dairy worker died after he was thrown from a company vehicle on the La Belle dairy farm. OSHA found that the company did not provide seatbelts, latch the back doors of the van or secure the passenger seats in the van. Another worker died when he fell from a 12 foot tall ladder doing maintenance work, and an OSHA investigation revealed multiple safety violations in that instance. In 2012 a mechanic working on a company vehicle died when he was struck by a tire rim, and an OSHA investigation also found safety violations. The company has undergone five inspections from OSHA in the past four years and has received 37 violations.
In all the company was fined $189,000 but they have contested the report and their case may go before the Occupational Safety and Health Review Commission. They are a large company in Missouri and have about 300 employees at various businesses.