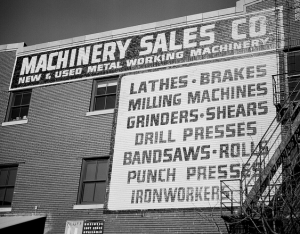 The Occupational Safety and Health Administration is not happy with a certain ventilation manufacturer out of the Keystone State. Lloyd Industries Inc., who produces duct products for famous sites around the country (think stadiums, airports and skyscrapers), has a long history of allowing workers to toil in unsafe conditions and it has finally caught up with them.
OSHA says that the company has been resistant to their attempts to investigate facilities and have ignored warnings and fines for the past 15 years. In that time there have been 40 serious injuries at their facility. Workers face laceration hazards and severe dangers to their fingers- like crushing or even amputation.
The most recent inspection from OSHA earned the company $822,000 worth of fines, and if you add up all their fines due since 2000 they owe over a million dollars. They also earned a spot in the "Severe Violator Enforcement Program", which is a list of employers who OSHA has determined need more inspections and guidance in adhering to safety standards.
The incident which prompted their latest investigation involved a worker who lost three fingers because he was working on a broken machine that also did not have proper safety guards- things the company knew about. OSHA has found these hazards before and the company promised to fix them but on return inspections they found the same hazards still existed. Lloyd also did not give their workers required hearing tests. They have been cited for 13 willful, four serious and seven other violations.
It is a shame that this company seemed to disregard OSHA's repeated attempts at keeping workers safe. I hope that this latest citation and round of fines will get them on the way to compliance so that more of their workers are not injured.