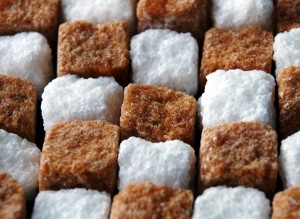 I'll admit that I have a bit of a sweet tooth, but I don't think that even the sugar lovers among us would ever want to be buried alive in the stuff. Unfortunately, that's what happened to Janio Salinas last year when he was engulfed in sugar at the CSC sugar plant in Fairless Hills, PA.
In February of 2013, Salinas and his co-workers were trying to fill bags with sugar to ship out to companies that made sweet treats like Ben & Jerry's and Snapple. The sugar was clumpy and the hopper kept getting clogged, so workers would have to climb in from time to time to try and break up the clumps with shovels.
Co-workers reported that they saw Salinas digging in the hopper but in the time he was de-clumping, the sugar had given way, taking him down with it. He was buried for about an hour before they realized he was gone and then could get to him.
After his death, an investigation revealed that a safety device that might have prevented this tragedy had been removed 13 days before, a plant manager had said it was slowing them down. It was a screen that could break up clumps of sugar in the hopper but the workers say it actually made them jump in the hopper more to clear out clumps. There had also been a "near miss" several days before the accident where a worker almost got taken down into the sugar but quickly jumped to the side of the hopper and escaped.
All of the employees of the warehouse were temps, no paid CSC employees were there on a day to day basis and the warehouse supervisor was not on site the day this happened. The facility did not train their temps in hazards, they relied on training the temp agency did which was not always specific to the job they sent temps out to do.
The ProPublica agency has been looking into injuries to temp workers and found that they can be almost twice as likely to be injured on the job as regular workers. This particular company had been cited before for failing to train their temp workers in a New Jersey plant and they were fined for this accident too, but that can hardly replace the friend and family member that Janio Salinas was.