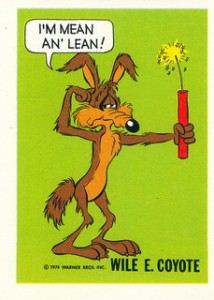 An explosion at Crane Army Ammunition Activity in Crane, Indiana, has earned the company 36 notices of unsafe conditions by the U.S. Department of Labor's Occupational Safety and Health Administration (OSHA). An explosion and fire occurred in the pyrotechnic building this past March, sending five workers to the hospital. You'd think a pyrotechnic building at an ammunition facility would follow the strict regulations in place, but it appears the building was not compliant with OSHA established safety procedures. The employees survived but it could have been a lot worse.
Workers were cleaning the production area when an explosion occurred in the building's dust collectors. The force was so great that the production building got hit with the pressure wave and the fire from the explosion was forced into that area as well. OSHA found multiple violations in a facility that handles hazardous materials and chemicals, including conventional ammunition and missiles. Since they are a federal agency, OSHA cannot leverage financial penalties against them but you can imagine if this were a private sector establishment they would be looking at some serious fines. They are still held to the same safety standards as private employers and are expected to comply with the regulations.
Thirty-four of the violations were serious, meaning there was a significant probability of death or serious injury that could have resulted from the hazards that the employer should have known about. A substantial amount of citations violated OSHA's Process Safety Management Standards. Violations included failing to ensure that equipment complied with set practice standards, failing to address emergency procedures, failing to test process equipment, failing to conduct periodic inspections of procedures, failing to protect workers from combustible dust. The list goes on.
I feel like I've heard a similar story, only it was in the cartoons with Wile E. Coyote gettin stuck in an ACME dynamite factory. Not in real life. It seems unimaginable that a facility with such dangerous hazards would fail on so many safety levels. Even though they might not have to face the monetary penalties, hopefully they will learn their lesson. They should know better than to play with fire.