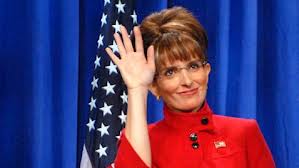 Last week Philadelphia's own Tina Fey was hot with a judgement by the NY Workers' Comp Board say that the actress failed to pay the $79K premium from November 20,2012 through February 2, 2013 for her and her company.
Insurance broker Robertson Taylor who represents Tina Fey and her company has come forth accepting full responsibility for the clerical error and the erroneous judgement filed against her.  They state that Fey was never late in paying the premiums and having the proper mandated workers' comp coverage.
Staffers, the carrier, along with the broker are now working to find the misplaced paperwork that proves Fey had coverage and paid her premiums during the period of time in question.
It is good to hear that even celebrities are making sure they keep their workers safe should they be injured at work.  The entertainment industry can be dangerous from stunts and crew being hurt while filming on locations, we often do not think of this while watching a movie or our favorite TV show.  They are human just like the rest of us and need to have the proper coverage when working as well.
Source: NY Daily News