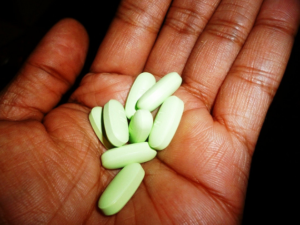 West Virginia is a state that has been hit particularly hard by the opioid epidemic. In 2015 they had the highest rate of overdose deaths in the country with 41.5 deaths due to overdose per 100,000 people and 725 deaths overall, according to data from the Centers for Disease Control and Prevention. Nationwide there were a reported 33, 091 drug overdose deaths reported in 2015. A town in West Virginia is suing several drug distributors, alleging that their practices in part helped contribute to the opioid abuse in their town and the state. They are looking to recoup the costs of trying to manage the opioid crisis in their town.
The state has gone to court with several drug distributors and pharmacies in the past, settling lawsuits that claimed the distributors actually helped keep the opioid epidemic going by shipping excessive amounts of painkillers into the state.
The town of Kermit, West Virginia filed a lawsuit in the Mingo County Circuit Court naming five prescription drug wholesalers and one pain clinic owner, who was sentenced to 30 months in prison in 2010 for health-care fraud and issuing illegal prescriptions. According to attorney Rusty Webb, he plans on filing a similar lawsuit on behalf of another town in the state, Richwood.
"Every town, every city and every county has been affected by this dumping of drugs in West Virginia," Webb said. "And they've all incurred substantial costs that they would not have otherwise incurred but for the dumping of these drugs and the conspiracies by these doctors and these pharmacies to allow it to occur."
According to the Charleston Gazette-Mail, drug distributors shipped 780 million hydrocodone and oxycodone pills to West Virginia in a six-year period. One pharmacy in Kermit received almost 9 million pain pills in a two-year period.