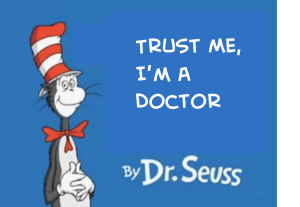 We now return you to our semi-regularly scheduled series, Fraud Friday.
A New York surgeon who was accused of health care fraud last October has found out his fate.  Dr. Spyros Panos practiced in Poughkeepsie, NY and allegedly collected over $2.5 million in false claims. Dr. Panos performed thousands of procedures over a course of five years, which is how he was able to carry out such a large and grand scheme.
Dr. Panos , found guilty of one count of health care fraud, will serve four and a half years in federal prison, pay a $250,000 fine, pay back the $5 million in restitution he owes the government, and surrender all his licenses to practice medicine (in the states he had not already been suspended from).
The court decided that Panos knowingly provided false information to the state, insurers and Medicare, which resulted in excess payments to him and his practice to the tune of millions of dollars. He also admitted to botching many surgeries. It was not uncommon for Panos to perform 20 surgeries a day.
Court documents revealed that Panos claimed he performed open surgeries when they were really arthroscopic procedures, or he would say he used specific techniques during the surgery when he did not to get larger payments. The court also stated that Panos tried to conceal his fraud by blaming clerical errors, even after he was fired from his practice he still alleged that surgical notes had been poorly transcribed or misinterpreted.
He still has over 260 civil suits to be determined. These are people that claimed Panos botched their surgeries so bad that many are not permanently disabled. Many of these people were at the sentencing for Panos and now seek closure of their own.
This was a case of fraud that had huge effects across the community. The unnecessary procedures that Panos performed on some of his patients resulted in disabling injuries. I am glad he was found out but for some, the damage has already been done and cannot be reversed.