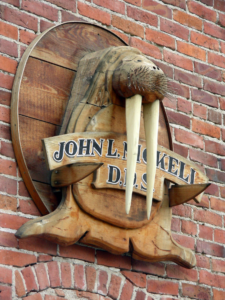 Two dental offices near Chicago have been cited by the Occupational Safety and Health Administration (OSHA) after an investigation revealed that workers were exposed to possible contaminants from blood-borne pathogens and unprotected sharps.
The Lakemoor Dental offices in Lakemoor, IL and Hainesville, IL, received a total of 15 violations, 11 of them serious and four of them other-than-serious.
The employers at the offices were issued a serious violation for exposing employees to blood-borne pathogens without having an exposure plan in place that may have prevented exposure in the first place. They failed to provide personal protective equipment to employees, and failed to make sure employees were using appropriate protective equipment when working near potential blood-borne hazards. They failed to make sure that employees who were exposed to potentially hazardous materials got a hepatitis B vaccine or other medical follow-up evaluations. They were issued a serious violation for failing to train employees on occupational exposure to infectious materials, and an other-than-serious violation for failing to train workers about hazardous chemicals at work. Proposed fines for all the citations total $53,900.
Inspectors also discovered that a worker had suffered a sharps injury this past March at the Hainesville office.
The OSHA area director for Chicago North, Angeline Loftus, said that the agency has certain guidelines that are supposed to protect medical workers who could be exposed to potential hazards from blood-borne pathogens and other infectious materials.
"Dental offices like Lakemoor have a responsibility to ensure patients and staff are protected from injury and illness during procedures," she said.