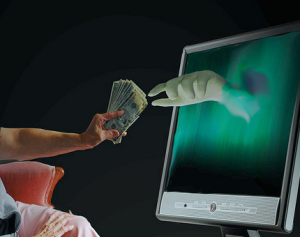 Two women in California were arrested and charged by the state's District Attorney, George Gascón, for a myriad of infractions such as conspiracy to commit insurance fraud, false and fraudulent claims, claim adjuster fraud, grand theft by false pretenses, forgery and money laundering. They were arrested last week and are former employees of AmTrust North America.
Catherine Gregoire and Adela Delores Belfrey, who also faces charges of identity theft, attempted to de-fraud the workers' comp system for their own gain, says Gascón.
Gregoire allegedly created shell companies to submit fraudulent invoices under, and Belfrey who was an adjuster at AmTrust, would approve these invoices. Over the course of their alleged scheme, 137 false claims over an eight month timespan, the two deposited $528,058 from AmTrust into bank accounts held by Gregoire. Authorities seized a Mercedes from Gregoire which is believed to have been paid for with the fraudulent funds.
The two remain in jail and are awaiting court dates. The DA said that their actions "jeopardize the important protection for individuals who are truly in need."