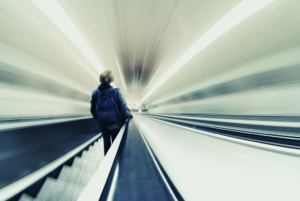 Two more states, New Hampshire and Oregon, are among those who can expect workers' compensation premium rates to decrease next year.
New Hampshire has enjoyed decreased rates for the past five years in a row, and for this year the National Council on Compensation Insurance recommended a 13.3 percent decrease in the voluntary market and a 10.3 percent decrease in the assigned risk market which makes up about 9 percent of workers' compensation insurance. New Hampshire has lower indemnity costs because workers receive 60 percent of their salary and in many states it is 66 percent, which may have helped contribute to the declining premiums over the years. This year's recommendation is the largest in recent years. The New Hampshire Insurance Department will hold a public hearing to discuss the decrease on September 21st. If they are approved they will be effective at the beginning of 2018.
"The decrease in workers' compensation rates is great news for job creators and seekers all across the Granite State," said Governor Chris Sununu. "This will increase New Hampshire's advantage with regards to attracting ,retaining, and growing jobs."
Read the press release from the New Hampshire Insurance Department here.
Oregon employers may also see premiums drop by 14 percent, the fifth year in a row that the state has seem decreases in premiums. Since 2013 rates have declined by an average of 33 percent. The state is also proposing to increase the premium assessment rate from 6.8 to 7.4 percent to account for a growing economy. There is a hearing schedule for September 21st, and if enacted these changes will be effective January 1, 2018 as well.
Read the release from the Oregon Department of Consumer and Business Services here. The release also contains links to resources on Oregon's rate change history and average changes by industry.