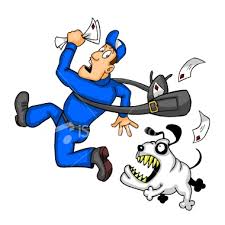 The cost of workers comp to the United States Post Office was $3.7 billion in 2012, that is a 68% increase from 2009 when it was $2.2 billion. There were a total of 32,213 comp claims made in 2012.  USPS says that they see so many claims due to the physically demanding nature of the job, and the high repetitive nature of the work.
The USPS says that injury rates have declined of the last decade, due to the fact that there has been a strong emphasis on safety.  The USPS makes up 22% of the federal government workforce, they also account for 39% of injuries, illness, and fatalities in 2012.
The USPS is covered through the federal workers compensation program that is administered by the Department of Labor.
Mail carriers can be injured while delivering mail by dog bites, slip and falls, and vehicle accidents, as well as other ways.  36% of the injuries that were reported in 2012 were reported by mail carriers.  Most of those injuries reported were caused by falls or dog bites.
The USPS in in serious financial crisis.  Mail volume continues to decline even with regular price increases their annual revenue has declined $10 billion since 2007.  In order for the USPS to remain financially self sufficient they need to save $20 billion annually over the next five years.
There have been discussions in legislation to try and find different points that will achieve cost savings, such as cutting the number of days that mail is delivered or delivering to a centralized location.
The complete story can be found on Insurance Journal.