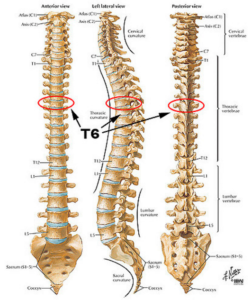 A worker in Utah who suffered an electrical shock and fell from the power lines he was working on will receive permanent total disability benefits, after an appeal from his employer who did not agree with a medical panel's findings.
Joseph Ball worked for Par Electrical as a journeyman lineman which meant he often climbed telephone poles wearing heavy equipment to maneuver transformers that could weigh 2,500 pounds. In December 2006 he was attempting to repair a transformer, and as he went up the pole he hit live wires. He fell back on purpose so he could get out of the electricity and ended up falling from the pole, striking a shed below him. He had significant injuries and fractured several thoracic vertebrae from T3 to T8, and an endplate fracture of his T5 vertebra. In March of 2007 his physician Dr. Chung opined that he had a 6% whole-person impairment rating. Ball had difficulty performing strenuous work and his doctor put permanent work restrictions on him that he could not lift more than 50 pounds. Another physician, Dr. Adams, later recommended that he lift no more than 20 pounds in October 2010 as he continued to have limitations due to back pain.
He held a series of other jobs but could not perform his duties due to his pain. In September 2011 he filed for permanent total disability, and even though the medical consultant, Dr. Woodward, thought that the work injury did cause fractures in his thoracic spine, he was not so sure that it caused his T5 compression fracture. Dr. Woodward also did not think Ball had any permanent work restrictions because he had held other jobs since his injury.
An administrative law judge determined that the accident was the cause of his injury and referred to a medical panel to evaluate for medical cause. The medical panel evaluation determined that his thoracic spine problems were caused by his work accident but that his cervical and lumbar spine problems were not related. They also decided that the work restrictions given to Mr. Ball were valid but may not protect him from work related flare-ups of his injury, and they recommended that he change his restriction from Dr. Chung down to lifting 20 pounds occasionally and 10 pounds more frequently. They thought it reasonable to assume that his back pain due to his T5 compression fracture got worse with heavy lifting. His employer objected to this but the ALJ decided that he had a significant impairment and had permanent work restrictions limiting him in that he could not lift more than 20 pounds on a limited basis, he could not stay in one position for more than 30 minutes and he was limited in bending and twisting movement. The Labor Commission affirmed that decision as well.
Par Electrical challenged the ALJ and subsequently the Commission's findings but the Utah Court of Appeals affirmed that decision, awarding Ball permanent total disability benefits. His employer could not demonstrate that the Commission had erred when they determined he was eligible for permanent total disability benefits.