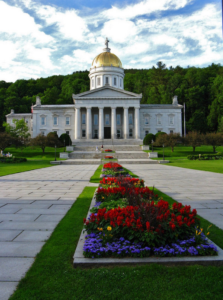 Good news for most employers in Vermont today, as Governor Phil Scott announced rates for workers' compensation insurance will decrease starting on April 1st after being approved by the Vermont Department of Financial Regulation (DFR).
This is the largest rate decrease in over eight years, and the first decrease in two years. For most employers in the voluntary market loss costs will decrease 7.9 percent. Those in the assigned risk market will see rates decrease by an average of 8 percent. Two industries in particular will see even lower rates; ski areas will see loss costs of their premiums decrease by 12.3 percent, and dairy farm operators 10 percent.
The reductions are a result of several factors. Medical care for injured workers is improving and businesses are keeping their employees safer, says commissioner of the DFR Michael Pieciak.
Governor Scott says that the decreases will make doing business in the state more affordable and would help business owners grow.
Businesses that are not self-insured participate in the voluntary market or the assigned risk market. About 89 percent of the state's businesses are in the voluntary market and are charged based on their individual risk. They have been in business long enough to have an established history of safe working conditions. The remaining businesses in the assigned risk market are new enough that they don't have an established history from which to base charges or they are in a more hazardous industry, so insurers assign them risk based on characteristics of their business.
Press Release from the Office of Governor Phil Scott