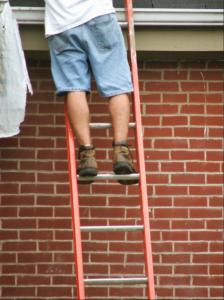 A company in Washington that was found to have exposed workers to extreme fall hazards is now facing significant fines from the Washington Department of Labor & Industries (L&I).
America 1st Roofing & Builders Inc. was charged with 21 different safety violations after four inspections from L&I officials. They are looking at $645,540 in fines. They have been cited for fall protection issues six times in the past three years. Inspections began in August of 2016 when an investigator saw an employee on top of a three-story roof.
L&I found eight violations involving improper fall protection. Inspectors saw employees at heights of 11, 18, and even 32 feet, working without protective measures. The eight violations were labeled as willful because the company had a history of incidents and had been informed of the regulations previously; each of them carried a penalty of $66,000. The worker who was found working at 32 feet without protection generated a ninth citation with the maximum penalty of $70,000.
Falls are a common and preventable cause of death and injury for workers, and yet there are businesses who continue to take chances and shortcuts when it comes to properly equipping workers.
The company received other violations including a citation for unsafe ladder use, failing to make sure there were walk-around safety inspections at the beginning of each job and every week thereafter and for failing to have someone with first-aid training present. They also received citations for failing to have proper scaffold safety or an accident prevention program in place, and for failing to require hard hats when working under overhead hazards.
The company is based in Mukilteo, WA but was cited for hazards existing at job sites in Issaquah and Vancouver. They have appealed L&I's decision.