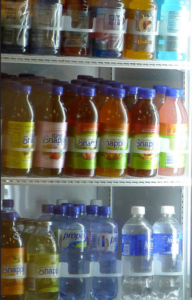 A company in Washington had three ammonia leaks last year, one of which shut down a portion of a highway in Washington. They have been fined by the Washington Department of Labor & Industries for various willful and serious safety violations.
Johanna Beverage Company in Spokane, WA had three separate emergency incidents in 2016 involving ammonia leaks. Each time, employees did not know how to respond or how to get out of the facility safely. Interstate 90 in Washington was closed while fire crews responded to the building for a leak and surrounding businesses and homes were evacuated. That leak involved between 600 and 800 pounds of gas, which is often used as a refrigerant.
After the first leak responders told the company to call them sooner and to prepare an emergency action plan should this ever happen again. When leaks did occur again several months later, employees were still disorganized in evacuating and there was poor communication with the fire department.
In a leak in August 2016, employees ran downwind of the leak and into a vapor cloud. One was taken to the hospital and eight others were exposed. The company was cited for two willful violations for not developing a written emergency response plan on what to do in case of an ammonia leak, and for failing to train employees in proper emergency response in the event of an ammonia leak. They did not train or designate specific employees to act as assistants in evacuating.
They were handed a serious violation for not provided an ammonia alarm system that would let employees know they needed to evacuate. They received another serious violation for not making sure voluntary respirators were being used properly. If a respirator is used improperly it can cause more harm than good, maybe injury or even death.
They were fined a total of $154,000, $70,000 for each willful violation and $7,000 for each serious violation.
Washington State Department of Labor & Industries