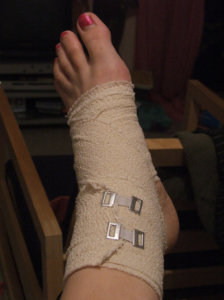 The Workers' Compensation Research Institute (WCRI) released a study titled "Adequacy of Workers' Compensation Income Benefits in Michigan", which looks at whether or not wage-loss benefits to workers really provide enough financial support for them. It is the first benefit adequacy study of a wage-loss system.
The authors of the study looked at income benefits for injuries in Michigan in 2004. They started observing earnings from the time of injury until the end of 2008, and projected earnings for up to 10 years after their injury.
They wanted to see if the total income workers received after their injury was comparable to what they might have earned without being injured, as well as how many workers experienced steep declines in income after an injury and how that decline compared to workers without an injury. They also wanted to find out if the adequacy of benefits differed by subgroups, those with different durations of disability.
They found that within ten years after an injury, earnings and income benefits the average worker received were projected to be 88 percent of what a worker might have earned had they not have suffered an injury. But they also found big differences in this result based on types of workers.
Workers who received 1 to 12 months of temporary disability benefits received total income that was projected to replace between 91 and 95 percent of their earnings that they might have received had they not been injured. Workers who received lump-sum payments or permanent partial disability were projected to receive a total income that replaced just 69 percent of the earnings they might otherwise have earned.
They found 44 percent of workers who had more than a month of temporary disability benefits returned to work and maintained employment, while 31 percent of those workers sustained initial return to work but then held sporadic employment. The remaining 21 percent had no substantial return to work or had sporadic employment. Workers who had medical-only injuries were more likely to return to work and stay employed.
Read the press release here or visit www.wcrinet.org