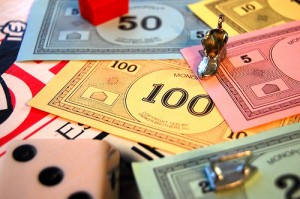 A Washington couple who owned a language interpreting service pled guilty to first-degree theft from the state. Philip Ward and his wife Kitzia Huerta owned Hispanic Voices. Philip has been charged with three counts of theft, Kitzia with one. They contracted with the state's Department of Labor and Industries (L&I) to provide interpretation for injured workers at appointments related to their workers' comp claims.
According to the case files, they admitted to billing for services that never occurred, inflating the bills for services that did occur and using certified interpreters' information to collect payments for services provided by their uncertified interpreters. All of their shenanigans added up to over $600,000. Prosecutors say it was the largest case of interpreter fraud they've ever seen.
As part of their plea the couple has agreed to repay the state, though the amount of restitution has not been set by the court yet.
It took several years for L&I to mount a successful case since they needed to gather extensive evidence first. Officials conducted interviews and scanned thousands of documents to prove appointments, provider names and dates did not match up to their bill statements.
They found out that the couple would ask their interpreters to leave portions of their billing forms blank so they could add extra time to the appointment length, anywhere from 30 minutes to a few hours. They found over 10,800 cases of overbilling.
In addition to the expected restitution, the couple may also face jail time. They will be sentenced early next year.
These two were hired to try and help non-English speaking workers understand the workers' comp claims system. Instead they took advantage of a system intended to help people. That kind of money could have been used to help the state promote safety in the workplace and help those who are injured. At least this incident was caught and hopefully the state will get some of the money back.