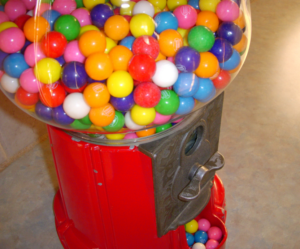 Physician dispensing is a phenomenon that can lead to higher costs and an increased risk of addiction for patients, so states started to change the rules about physician dispensing to see if they could make a difference. The Workers' Compensation Research Institute (WCRI) followed up with eight states to see if their reforms changed anything in terms of price, rate of physician dispensing, or if there were unintended consequences of the reforms that now need to be addressed.
They looked at eight states including Connecticut, Florida, Georgia, Illinois, Indiana, Michigan, South Carolina and Tennessee.
They found that the reforms had mixed results, and it did not seem to impact the rate or prevalence of physician dispending during the study period. Although the frequency of physician dispensing did not really decrease, costs for a few of the top ten priced drugs decreased, with the exception of two drugs which increased in price. Physicians have started to dispense new strengths of Tramadol (a painkiller) and Cyclobenzaprine (a muscle relaxant) and have also increased their prices for those drugs. Only South Carolina had a decrease in dispensing.
Politico looked at Florida's report and found that physician prices for a new strength of cyclobenzaprine went from $3.43 per pill in 2013 to $4.11 per pill in 2014. The new dosage of 7.5 mg was prescribed 16 percent of the time in 2013 and then jumped to 49 percent of all cyclobenzaprine prescriptions in 2014. Tramadol's price also increased between 2013 and 2014, from $9.65 per pill to $10.48 per pill for the new strength. The extended release 150 mg version jumped from 11 percent of all tramadol HCL prescriptions in 2013 to 26 percent in 2014. Politico also reported that even though the new strengths of the drugs were starting to be prescribed more that most of them were coming from doctors' offices and not pharmacies.
About two and a half years after the Connecticut reforms, physician dispensing was still common although price per pill for six of the top ten most common prescriptions decreased. Physician dispensing the new strength version of tramadol and cyclobenzaprine increased, and so costs associated with those drugs increased. Similar results were found in Georgia three years after the reforms, in Illinois a year and a quarter after their reforms, and in Tennessee twenty months after their reforms. Indiana and Michigan did not see such a dramatic increase in tramadol and cyclobenzaprine prescriptions in their study period. South Carolina enjoyed price reductions for the most commonly dispensed drugs by physicians and also saw a decrease in physician dispensing frequency 27 months after their reforms.
A lot of states saw reductions in costs immediately after they enacted their reforms but as physicians started to dispense new strengths of cyclobenzaprine and tramadol they saw costs increase. As more states implement physician dispensing reforms it is going to be important to track their results in the hopes that we can set rules and regulations that will promote the best possible outcomes.