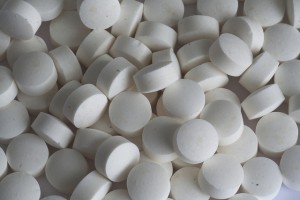 WCRI will be hosting a webinar on Thursday, April 25, 2013 @ 1pm ET to discuss the growing problem of opioids in WC and how we can address this issue before it gets worse than it already is.
Among some of the issues are:
Claimants who are prescribed opioids are still using them 3-6 months later in a percentage of populations differing by geographic location.  Could this mean that in some cases opioids are being used longer than the intended purpose, or possibly for recreational purposes?
In CA, claimants prescribed opioids are out of work 3.6 times longer; have a greater chance of litigation by 60%, and end by costing the insurer almost twice as much on claim costs.
Bottom line is workers' get hurt, they need medications and they need to get back to work as soon as possible.  Opioids are a viable medication in some cases, but I feel that doctors over prescribe them on a regular.  These are highly addictive and highly abused medications.  I will agree from a doctors point of view it is hard to decipher a persons pain tolerance as everyone is different, opioids should not be first line treatment in my opinion.  If you want to learn more about this growing issue then "pop" on over to the WCRI website and get signed up for the webinar as space is limited.