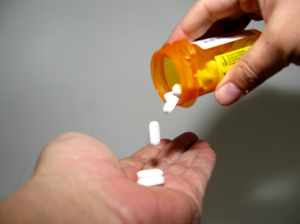 The Workers' Compensation Research Institute (WCRI) published a study that shows promising news about opioid use in the country. More and more states are implementing ways to reduce opioid dependence and it looks like many states are seeing positive results from those efforts, particularly a decrease in the use of long-term opioids for injured workers.
"Longer-Term Dispensing of Opioids, 4th Edition" reviewed long-term opioid dispensing in 26 states. Arkansas, California, Connecticut, Florida, Georgia, Illinois, Indiana, Iowa, Kansas, Louisiana, Maryland, Massachusetts, Michigan, Minnesota, Missouri, New Jersey, Nevada, New York, North Carolina, Oklahoma, Pennsylvania, South Carolina, Tennessee, Texas, Virginia and Wisconsin.
Researchers looked at 400,000 workers' comp claims that had over seven days lost time. These claims contained over 2 million prescriptions, for injuries occurring in 2010 and 2013. On average the claims received up to 24 months of treatment. Researchers estimate that the sample claims in the study represent between 36 and 69 percent of claims in the states reviewed. The authors of the study looked at services recommended by treatment guidelines (things like drug testing or psych evaluations) and how or if they were utilized.
What they determined was that in two states in particular, Kentucky and New York, the frequency of claims receiving opioids on a long-term basis decreased by over 4 points. In a few other states, Kansas, Massachusetts, Michigan, Minnesota, and Tennessee, that number decreased by 2 to 3 points. Several other states had decreases of 1 to 2 percentage points. Amongst the claims with injuries that occurred in 2013, which were followed for two years, Louisiana was found to have the most prevalent amount of long-term dispensing of opioids. One in six injured workers who were receiving opioids were receiving long-term opioids. States like Indiana, Kansas, Wisconsin and others saw one in 25 of their injured workers prescribed with long-term opioids.
They were surprised when it came to the services recommended by the guidelines, and found that injured workers receiving opioids long-term were not receiving these services as frequently as they had expected. In 19 of the 26 states, fewer than 10 percent of such workers received psych evaluations.
Read more from WorkCompWire here.