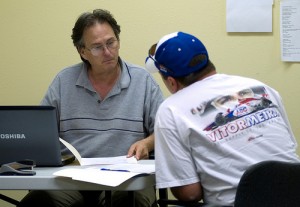 Workers' comp claims adjusters – with all the data constantly flowing in from each and every claim – have a tough job. Yet there seem to be constant themes when accepting claims from an employer that just add to the stress and time associated with processing.
Rebecca Shafer (president of Amaxx Risk Solutions) outlines six fairly simple things that an employer can do to make an adjuster's life a whole lot easier. And when these things are not done, can drive an adjuster crazy. Adjusters: feel free to nod as you read these.
1. Please complete all fields on the injury form.
2. Report all claims in a timely manner.
3. Let the adjuster know if there is lost time on a claim.
4. Don't tell the adjuster if a claim is compensable or not. (It bugs them.)
5. Make yourself accessible to the adjuster, and return calls ASAP.
6. Know the details of the injury soon after it happened.

Any opinions – from either an adjuster's or an employer's viewpoint – on whether these are accurate? Any others that should be added?
For details concerning each point, check out the full article: "Six Things That Drive Workers Compensation Adjusters Crazy"