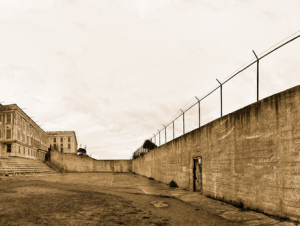 Work-release programs are for inmates who have proved they are trustworthy and capable of leaving prison grounds to go to another job site and work. It is a way to re-introduce them to society and help them get the skills they will need to live a productive life when they are finished their sentence. Some prisoners even life in a half-way house and do work-release while they are still serving their sentence but are close to being released. Technically they are working under the supervision of the state, but who is responsible for their injuries if they are hurt on the job? The state, or the employer who they are working for?
Jonathan Piper was one inmate was living in a half-way house and working at a car wash. The owner of the car wash found out that Piper, the inmate, had some experience in landscaping so he asked him to do some tree-trimming at the site. Piper fell out of a tree and severely injured his head. He had several surgeries. The car wash's insurer denied the claim, saying that it was Nevada's responsibility.
Nevada acknowledges that they are responsible for an inmate living in prison when they are injured, whether they are working in the prison cafeteria or outside the prison. The question of who is responsible for an inmate living in a half-way house was decided by the state's Supreme Court, who said that that same responsibility does not apply to inmates who are working outside of the prison and living outside of the prison because they live and work like they were working for a private employer, not the state.
An appeals officer said that Piper was an employee of the car wash, while the district court said the work program was part of a state program so the Department of Corrections was really responsible for his medical benefits. They appealed and the Nevada Supreme Court decided the term "work program" could have multiple meanings and interpretations. To them, the state's "work programs" were inside the prison or outside the prison where prisoners would go out and return to the prison each day. They were not the same as the work-release programs Piper was involved in, so the state should not be responsible for his workers' comp benefits.