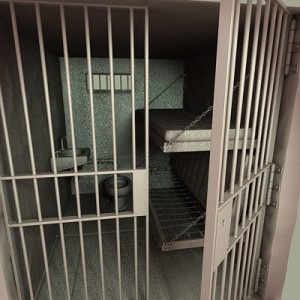 Rosa Maria Barajas of Huntington Park, CA was arrested for receiving the workers comp benefits of her dead husband.  The arrest was made by detectives from the California Department of Insurance in conjunction with the Huntington Park Police Department.
Barajas has been charged with two counts of felony insurance fraud.
New York Life contacted the CA department of insurance in January after learning that Jesus Barajas had passed away in May of 2010. Barajas had been receiving payments of over $18,000 a month that was only to be paid as long as Jesus was alive.  Part of the agreement stated that Rosa Maria would contact New York Life in the result of his death, which she clearly failed to do.
WC fraud drains the economy and causes increases in costs and prices.  All the taxpayers and insureds of California feel the pinch when fraud is committed.
Jesus suffered his injury in 1997 when he fell from scaffolding while employed for Aramark Uniform Service.  He was comatose and declared legally brain dead thereby appointing Rosa Marie head of all his finances and impending work comp suit.
If convicted Barajas faces up to five years in prison and fines upwards a $500,000.
People need to read the blogs more often and realize that there is almost no way that you are going to get away with fraud.  I post stories on this topic on a regular and every time you see where people just do not use common sense and think that they can defraud the state and the taxpayers.  Hey I would love to cash an extra $18,000 check every month, but that doesn't mean it would be right or legal for me to do so.
Source:  Insurance Journal