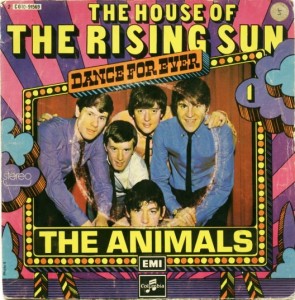 A Washington woman has been convicted of defrauding the Washington State Department of Labor and Industries out of $90,000 in workers' compensation benefits between September 2006 and August 2013.
Judy Chaflin, a Chehalis resident, claimed she had been injured at her caregiving job and had been collecting payments since the fall of 2006. Meanwhile, she had been operating several halfway houses for released convicts and homeless people, including the House of the Rising Sun. She provided medical care to tenants, received payments from the Department of Corrections to house ex-offenders, and identified herself as the operator when communicating with government officials. That also means there is all kinds of documented evidence against her. Whoops.
She has been charged with one count of first-degree theft and 30 counts of forgery. The theft charge could put her in jail for 10 years, and each forgery charge carries a maximum sentence of 5 years. There are also the aggravated circumstances, like abusing a position of trust, attached to the charge which could extend her sentence beyond the initial verdict. Besides all that prison time, she faces fees and court costs.
After the city began to file zoning and health complaints against her facilities, they no longer appear to be in operation. You would have thought Ms. Chaflin would have a little more appreciation for the law, considering the history of her residents. She was entrusted to help these people turn their lives around and start fresh in the halfway house, but now she faces the "Big House" herself. Ironic, no?