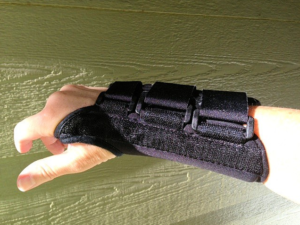 A woman who underwent surgery for a condition she developed at work developed a serious condition after the surgery and was found to be permanently and totally disabled as a result of the condition brought on from the failed surgery. In court it was determined that her disability award could not be apportioned as the new condition was caused by medical treatment for a compensable workplace injury.
Maureen Hikida worked for Costco from 1984 to 2010, and during her time there she developed some medical conditions including employment-related headaches, memory loss and sleep disorders. She also had compensable carpel tunnel syndrome and took a leave of work to have surgery in May of 2010. After the surgery she developed chronic regional pain syndrome (CRPS) which caused her crippling pain and impaired her functionality, so much so that she could not return to work.
Dr. Chester Hasday, the agreed medical examiner (AME), found that she was permanently and totally disabled because of the CRPS and the carpal tunnel syndrome she had developed was 90 percent due to industrial factors. She had done clerical work for Costco for over 25 years. She was awarded 90 percent disability from the Workers' Compensation Judge after apportionment.
The apportionment was affirmed by the Workers' Compensation Board, but reversed by the Court of Appeal who then awarded an unapportioned 100% disability. They determined that an employer should not be held liable for negligence in any disabilities resulting from unsuccessful medical treatments, but any resulting disability from unsuccessful medical treatments cannot be subject to apportionment. They are responsible for the medical treatments and any disability that is the result of an unsuccessful medical intervention.
Read the case here.