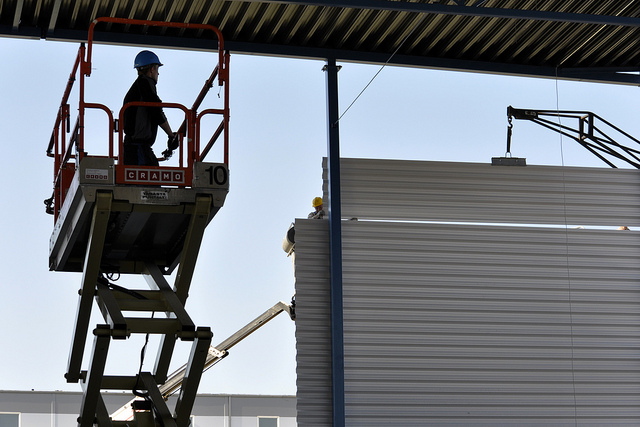 Pinnacle Metal Products has been cited by OSHA after a worker ended up with a serious head injury that caused complete blindness in one eye and fifty percent blindness in the other eye.  A 42-year old worker was painting a steel beam ceiling on  a scissor lift but while he was painting, he got his head caught between the lift guardrail and the steel beam.  It was found that the worker did not receive proper training on how to operate the scissor lift.
"It's unacceptable that Pinnacle Metal Products failed to train workers properly in the operation of scissor lifts and to ensure adequate guards were in use on machinery in their facility, ultimately resulting in severe injury to this worker," said Deborah Zubaty, OSHA's area director in Columbus.
OSHA cited the company with 11 safety violations.  One willful violation for not providing proper safe guards on a machine that could knowingly expose a worker to serious injury.  They received ten serious violations including; not properly training the employee on the machine, not requiring helmets, and a variety of other violations.
OSHA proposed a total fine of $90,090.  Pinnacle has 15 days to be in compliance with the violations.
Again another case where we see someone end up with serious injuries because of the failure of a company to adequately train their employees, where it is a time issue or a money issue on the company's part I do not know.  Companies invest in their employees to do a job right and with that should come proper training so that it is also done safely.  I hate hearing of stories where people are injured and killed trying to provide for their families.
Source: OSHA