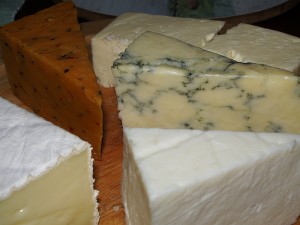 WorkersCompensation.com is reporting that OSHA has cited Gilman Cheese Corp $126,700 in fines for 10 safety violations after a worker was using a unguarded cheese packing and labeling machine and had two fingers amputated.  This is not the first time for an accident of this type, another employee suffered a near similar incident in January of 2012.
OSHA is committed to providing a safe work environment for employees and this incident could have been prevented had Gilman Cheese Corp followed the proper safety guides.
A willful violation is committed when a company knowingly disregards the law or puts a worker in harms way.  Gilman Cheese was cited for two willful violations for not developing and training workers on machine specific lockout procedures so it cannot start-up unexpectedly.
Because of the hazards and the willful violations that occurred here, Gilman Cheese Corp has been placed on the OSHA Severe Violator Enforcement Program.  This makes them subject to mandatory follow up inspections.  OSHA may also inspect any and all of the companies job sites while on this program.
Gilman Cheese Corp has 15 days to comply or appeal the citations.  This makes me think twice when I open a package of cheese what else I could come across.