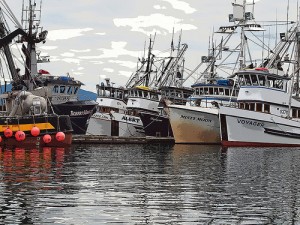 I referenced in another WC Insights article that one of the most consistently fatal career paths in America involves fisherman and fishing related workers. So that got me thinking: how does workers' compensation function in such a dangerous profession?
Long story short: technically, it doesn't.
Because most of their work is done in international waters – under no state's jurisdiction – deep sea fishermen are not entitled to workers' compensation coverage. Instead, in the event of injury or death they are covered by the Jones Act, a set of three congressional laws including the Merchant Marine Act of 1920.
While employers have always been liable for maintenance and cure – providing housing similar to that on the boat and reasonable medical care – the Jones Act forces employers to pay other benefits, such as missed work and permanent disability from negligent accidents.
The major deviation from traditional workers' comp is that a seaman is not entitled to anything beyond maintenance and cure unless his or her injury was cause by someone else's negligence or from the unseaworthy condition of the vessel. Also unlike workers' comp, a seaman can sue his employer if he feels the benefits are inadequate after receiving them.
Though this means the worker could possibly end up with a greater benefit than with regular compensation benefits, forcing an injured worker into a legal battle to get benefits doesn't look right. It seems a federal law could dictate a compensation plan that won't involve a tort liability system.
Sources: Business Insurance and Gaar Law