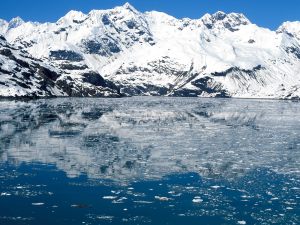 Alaska has seen a drastic drop of a 46% reduction in workplace injuries for the year 2014.  The accident rate has dropped to 0.61 lost time injuries per 100 employees according to officials at the Department of Labor and Workforce Development.
Alaska is now the lowest in costs in the nation and this has clearly brought about a reduction in workers compensation premiums.  This also marks the first time since 2004 that Alaska in not one of the highest in the nation for premiums.
Over the past two years Alaska employers have seen their rates decrease by 6.2%, 2.6% in 2014 and 3.6% in 2013.
Mike McMonagle, Director of the Workers Compensation Department in Alaska says he feels the biggest factor in the reduced premium costs is the better safety performance and reduced lost time claims.
Alaska employers saw 30,00 lost time claims in 2008 and last year in 2013 there were 19,000 that's a huge difference attributing to the rise in safety.
Employers are being more safety conscious because they are seeing that it actually works, they are seeing less and less claims and a reduction in premiums.  This leads to more money for the company and their employees at work doing the jobs they are supposed to be doing correctly.