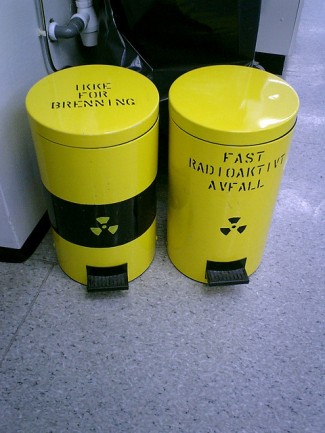 A nuclear site in Washington set out to uncover the reason that since March, almost 40 of their workers reported that chemical vapors had made them ill. They tested almost 12,000 samples from the site.
The problem is, they found that vapors were not present at the sight. And workers are still getting sick. What's going on?
Tom Fletcher works for the U.S. Department of Energy, who managed the Hanford Nuclear Reservation. He said that none of the samples showed chemical vapor levels that were alarming, or above standard exposure limits. Since 2007, testers have not found any samples from the site that showed high levels of chemicals.
"This isn't something we are taking lightly," he said.
The Hanford used to produce plutonium, and now boasts the country's largest deposits of nuclear waste- stockpiled in 177 massive underground storage tanks. The workers at those tanks have reported their eyes, nose, or throats becoming irritated and a metallic taste. All 38 workers were cleared and are back at work, and officials do not think anyone is faking illness. They just can't find any evidence to shed light on what is happening.
The site says it takes safety precautions seriously, utilizing machines that detect airborne pollutants, and now they are working to move the waste from any older tanks with single walls into newer tanks that are two walls thick. The site stopped producing plutonium in the '80s but is still actively being used as a cleanup site. It is about 200 miles away from Seattle.
There is a program called the Energy Employees Occupational Illness Compensation Program (EEOICP) set up that aids workers who were employed at sites like these, helping them with long-term medical problems or other disabilities associated with the jobs. There are some workers who say that the process to file a claim and receive benefits can take years. Workers at the site who developed problems far earlier than this recent string of illnesses, report that their claims have been outright denied or delayed.
A report from the investigation at the Savannah River National Lab is expected in October and officials hope that they will find a cause.