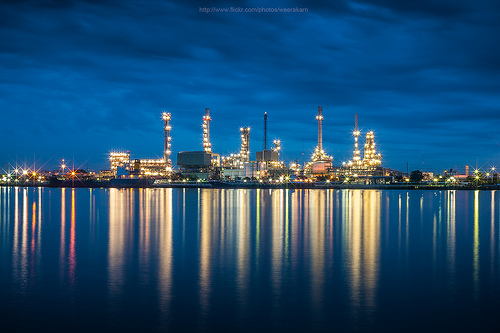 The Houston Chronicle is reporting that four workers at an oil refinery were injured early this morning in Southeast Kansas.
CVR Refining says that a fire broke out in their Coffeyville, KS refinery around 12:18 a.m. and that the fire was contained and put out by 1:18 a.m.  The refinery was shut down and the surrounding environment received no impact.
All employees from the refinery have been accounted for.  The extent of their injuries is not yet known.  This site puts out roughly 115,000 barrels of crude oil daily.