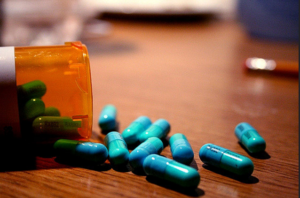 The Nebraska Court of Appeals recently ruled on a case where an injured worker who suffered from depression and anxiety later died of a suicide. At issue was whether or not this act constituted willful negligence, and barred the deceased's family from recovering workers' compensation benefits.
In 2009 Kena B. suffered a work-related injury at the Northfield Retirement Communities where she worked. She continued to receive pain treatment for this injury and had various prescriptions for painkillers. In 2014 she died of a drug overdose, and her father and daughter sought death benefits under the Nebraska Workers' Compensation Act.
Several hours before her death Kena was visited by a social worker because of her drug use, current living situation (she and her daughter were living with a friend), and allegations of physical abuse towards her daughter. The social worker told Kena that her daughter was going to be removed from her custody, and that the friend no longer wanted her to live there. Kena became upset and anxious, telling the social worker she was "at her end". The social worker left around 3:54 p.m. on April 15th, after asking her if she was going to harm herself or anyone else and hearing her say that she would not. At 4:51 that day rescue workers were called to the house. Kena was taken to the hospital but died. The coroner found that her death was accidental. Her treating physician, Dr. Michelle Cheloha, stated that she knew Kena had suffered from anxiety and depression even before her work injury and had been admitted to a psychiatric unit less than a year before her death because she felt hopeless. The doctor told the court that she had prescribed her methadone, oxycodone and Xanax and reported the amount of medication that should have remained in her prescription bottles. The social worker reported that there were far fewer pills remaining at the scene, suggesting that Kena overdosed because the levels of medications in her system at the time of death were much higher than they would have been had she been taking the proper dose. She had been prescribed 40 Xanax pills 6 days before her death and 4 were found at the scene. Dr. Cheloha reported that she knew Kena had a history of drug use but that she had not been abusing her prescriptions in the past.
Her employer argued that the mix of oxycodone, methadone and Xanax in her system was not related to her workplace injury. The manner of death was suicide which constituted willful negligence, and barred the family from recovering benefits. Her father appealed on the grounds that there was not enough evidence to support a conclusion of suicide and the court failed to apply the presumption against suicide. Her father also asserted that the pain from her work injury contributed to her suicide.
The court claimed that the presumption against suicide can be overcome if there is substantial evidence showing how the death occurred. Even though the social worker had left her feeling like she was not a threat to herself and the coroner ruled her death accidental, the evidence that she was in a state of emotional distress and told the social worker that she was "at her end" supported overturning the presumption against suicide. She had a history of depression and suicidal thoughts, and the amount of drugs that she presumably took that day led the courts to believe it was intentional.
In Nebraska, there is an exception to the willful negligence rule if there is evidence that shows the suicide was nonvoluntary. The court determined that Kena's act constituted willful negligence because she performed a deliberate act with reckless indifference to safety, or intoxication, without the knowledge or consent of her employer. Based on the facts above they ruled her suicide was intentional, and her physical pain from her work injury did not factor into her death. Rather her emotional state was the overwhelming factor.  Her family could not collect workers' compensation.
Michael B. v. Northfield Retirement Communities