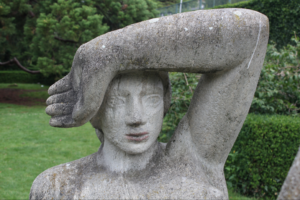 We know that in workers' compensation, not all state laws are created equal. In this case out of Oregon we find out that if a worker is injured at work seemingly for no reason and no one can find a cause for their injury, they may be eligible to receive workers' compensation.
Walter Guill worked for M. Squared Transportation, Inc. in Oregon. While driving on day Mr. Guill fainted and his truck crashed. Though he was not injured from the crash his employer ordered him to go to the doctor to determine what caused him to faint and take several days off. Mr. Guill sought workers' compensation benefits to cover the cost of his diagnostic visits and his employer denied him because they said he had not been able to prove that he fainted because of his job. His medical examinations could not explain what caused him to faint, and he had no history of fainting before.
He took his case to the workers' compensation board who upheld the denial, and when he appealed they reversed the lower decision. The Oregon Court of Appeals determined that his fainting was a compensable injury.
Under the Oregon Workers' Compensation Act, a compensable injury is an accidental injury (harm, damage or hurt) that arises within the course and scope of employment and requires medical services, or results in disability or death. The appeals court ruled that since this worker's episode required medical services that needed to be paid for and it occurred while the employee was doing his job, it should be compensable. The harm he experienced was the unexplained loss of consciousness and he required diagnostic services.
There are three categories of risk that lead to a workplace injury- a risk that is either distinctly related to their job, a risk that is personal to that claimant, or a neutral risk, like if an employee died on the job unexpectedly or was attacked at work. In this case it was determined that his fainting was a neutral risk as it was an unexplained injury. Now the question for the court was whether or not that neutral risk arose out of his employment or not. The Oregon workers' comp laws say that if a claimant suffers an unexplained injury from a neutral risk and has eliminated all possible idiopathic reasons then it indeed arises from their employment. If the cause had been known, an injury from a neutral risk would only be considered to arise out of the worker's employment if the conditions of the employment put that worker in a position to be injured in the first place.