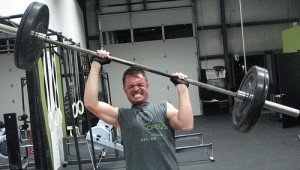 Yet another installment in our (semi-regular) series Fraud Fridays, this time the story comes to us from sunny Santa Barbara. Daniel John Sifuentez has pled guilty to one count of workers' comp fraud, otherwise known as Insurance Code section 1871.4(a)(1) for all of our legalese speakers out there.
Mr. Sifuentez was a bus driver for the Metropolitan Transit District (MTD). Investigators discovered that he had gone to see his doctor about a back injury he said he had received when he was working out. Three days later, his story changed and he filed a back injury claim with the MTD saying he was hurt on the job. They discovered he lied about his injury again during a deposition hearing. They also found he often told his coworkers how much he disliked his company and how he was "going to get even" with MTD. All red flags. All not good for Mr. Sifuentez.
After receiving $5,386.89 in disability and $3,485 in medical benefits his fraud was discovered. His benefits were terminated and I imagine he was also terminated.
Deputy District Attorney Gary Gemberling prosecuted the case and said making a misleading or false statement that could affect the way a claim is handled is a felony.
"If someone is untruthful during a deposition about a material fact or intentionally fails to disclose a pre-existing injury or medical treatment, they can be prosecuted for Workers' Compensation Fraud."
Fraud trickles down the system and has a larger affect on more people than just the person committing the fraud. If you are injured outside of work you can't turn around and blame your employer for your injury. Though I'm sure we'd all love to be paid for working out, in this case it was not his profession and he did not deserve to be compensated for an injury he sustained at the gym.