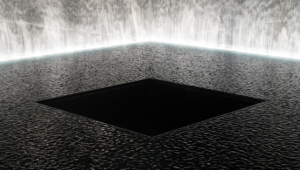 New York will set aside money in next year's budget to cover lost wages and other medical bills for those who were injured or developed illnesses while volunteering at the World Trade Center site after 9/11. Governor Andrew Cuomo announced that the state's budget will include $9 million in coverage for these volunteers.
The World Trade Center Volunteer Fund was set up by New York's Workers' Compensation Board to make payments but ran out of its federal funding last month, so the board was utilizing its Uninsured Employers Fund to pay volunteers. For now, this extra boost to the budget means the volunteers will be able to receive the benefits they need.
A lot of the volunteers working at the site for the first year after 9/11 developed lung disease and other illnesses from the dust at the site. Since they were volunteers, they did not have grounds to make workers' compensation claims as employees. In 2002 Congress allocated $25 million to the state's fund to help pay for their costs, and in 2005 they set aside $50 million but the money is about to run out.
The World Trade Center Volunteer Fund has helped just under 2,000 volunteers who registered with the state's Workers' Compensation Board. In his statement, the governor encouraged all 9/11 responders to utilize the World Trade Center Health Program (aka the Zadroga Act) supported by the National Institute for Occupational Safety and Health (NIOSH). They will treat and continue to monitor first-responders free of charge for at least the next 75 years. The Zadroga Act does not cover things like lost wages or home health aides, which may now come out of that $9 million in coverage.
In a statement, the governor praised the volunteers and said, "They deserve nothing less than our full support and we are committed to ensuring they have access to the resources they need."